How to add customers to the Task Pad.
Customers accidentally removed from Task Pad how do we add them back?
To add customers back to the Task Pad, follow these steps:
Log into Listen360
If you have access to more than one location, use the organization picker in the upper left corner to select the location.
Locate the Customer
Select Mark as Flagged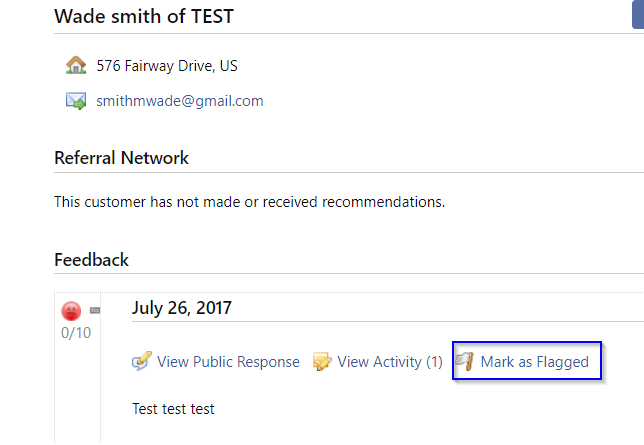 Note: Only Detractors and Less Loyal Customers will move to the Task Pad for follow-up. You cannot move a customer to the Task Pad unless they were originally on the Task Pad for the corresponding survey.
Additional Questions? Please reach out to Listen360 Support via email at [email protected]