Note: The details in this article may differ from your instance due to brand customizations or policy settings.
This article will show you how to remove a technician/stylist from a survey and job.
1. Log into Listen360 (https://app.listen360.com)
If you have access to multiple locations, select the organization by using the organization picker in the upper left corner.
2. Select Customers/Clients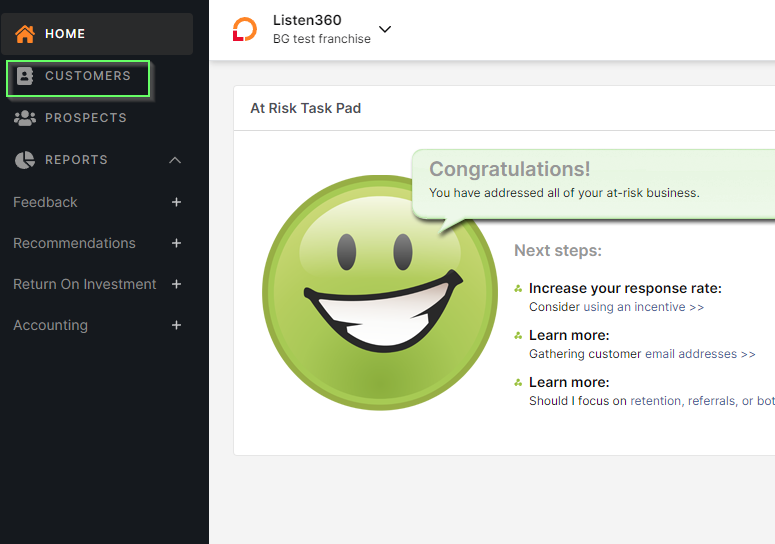 3. Select the customer's name.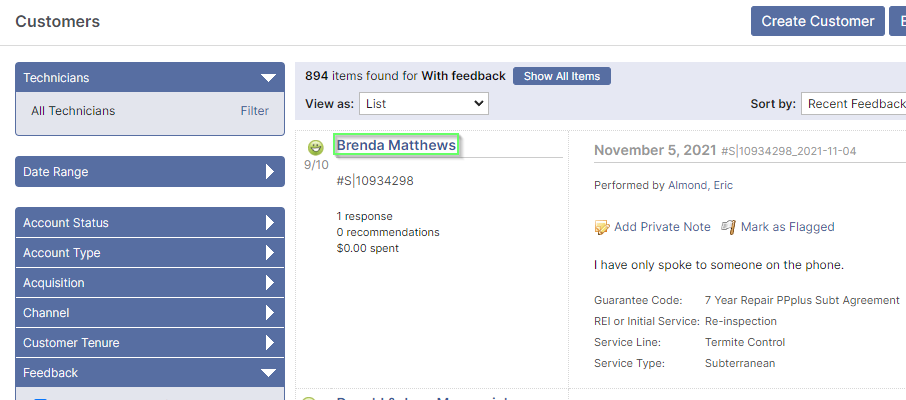 4. Identify the job reference code from the survey response.


5. Locate the corresponding job reference code on the right and click Edit.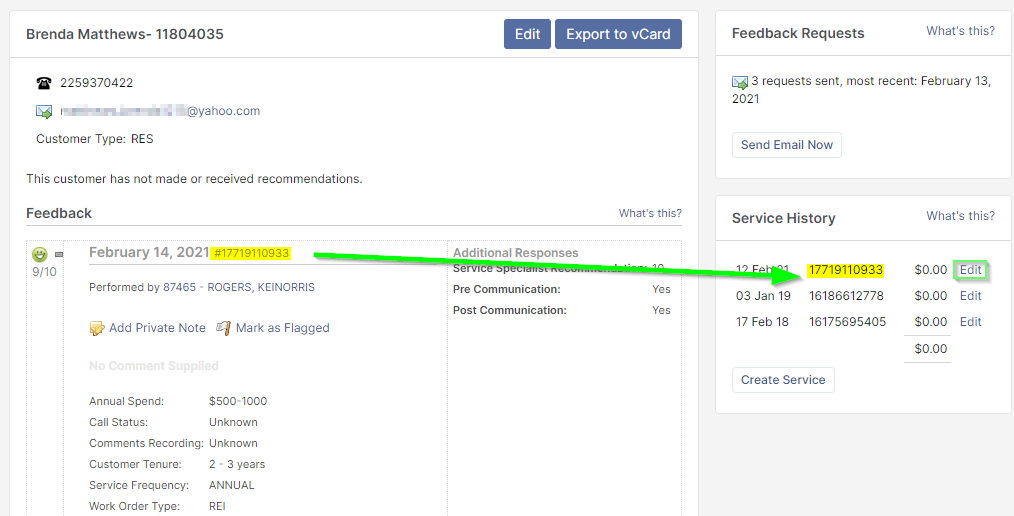 6. Click the removal icon next to the technician's name and then click Save.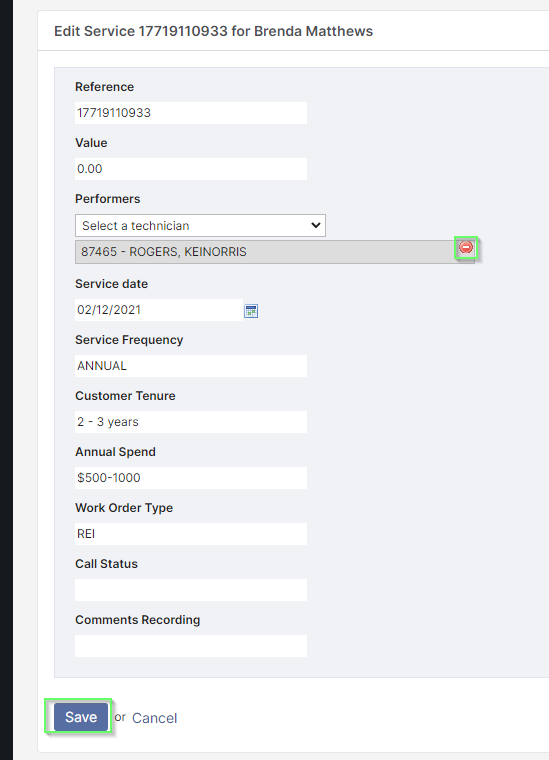 Additional Questions? Please reach out to Listen360 Support via email at support@listen360.com