We are excited to announce that on August 13th we will release a completely redesigned set of reports. This release includes updated features for the following reports: Response Rates, Incentive Performance, Voice of the Customer, Customer Loyalty, and Feedback Requests.
What are the benefits?
Deeper understanding of NPS and how it compares to the brand
As we undertook the redesign, we aimed to surface the most important metrics using carefully chosen charts and graphics to visually indicate performance. In the example below, we are looking at the NPS for a particular region. In this case, we can see that the NPS of 84 is quite high on the -100 to 100 scale. We can also see how that score compares to the brand average of 65. This score puts this region into the 'Top Performer' category, and this region should be proud of their great NPS.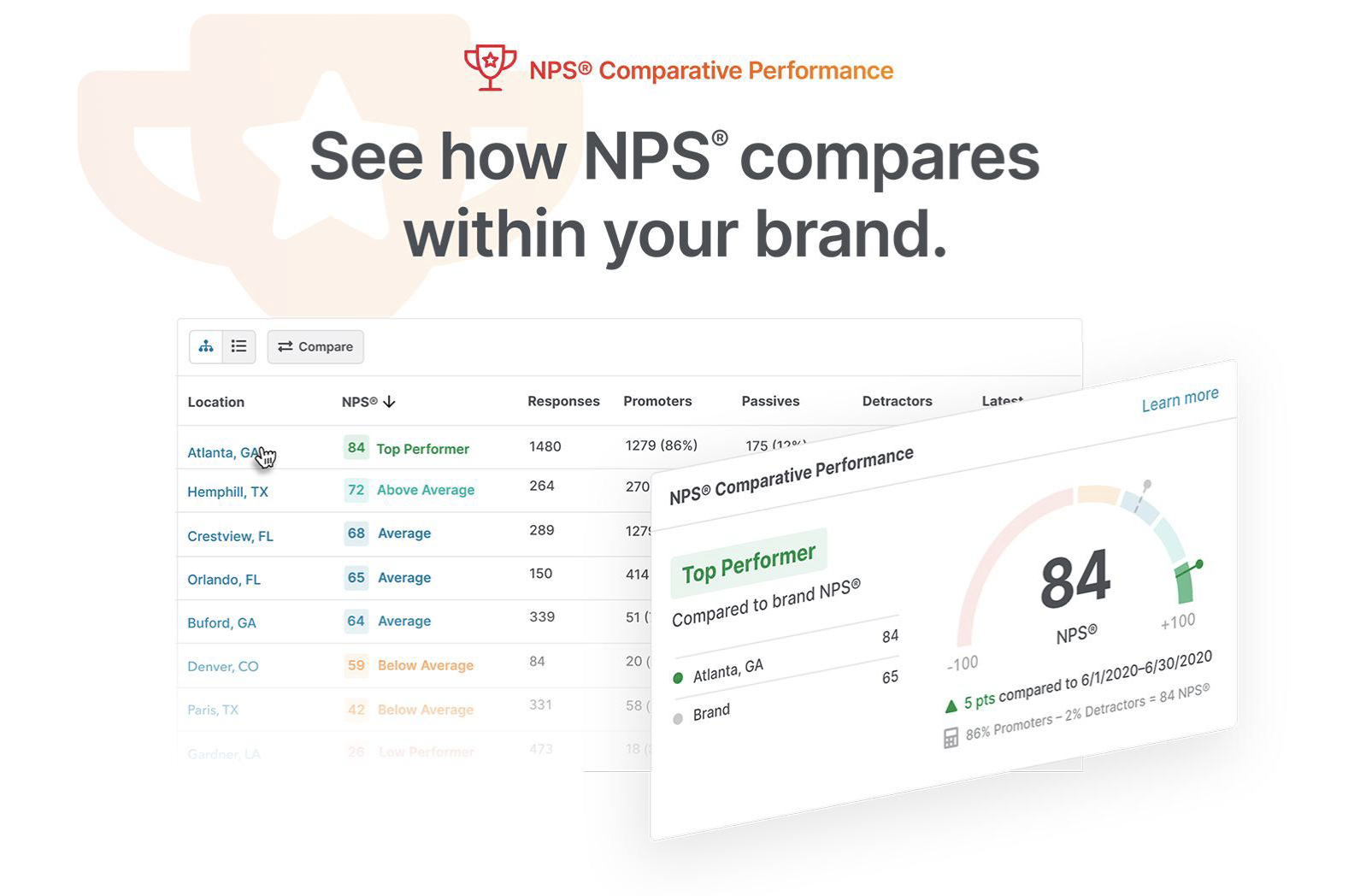 'Voice of the Customer' insightful panels
For each VOC theme, you'll now have critical metrics at your fingertips. For example, easily see what percentage of respondents mention a given theme, the NPS for that subset of respondents, and what portion of their comments are positive or negative.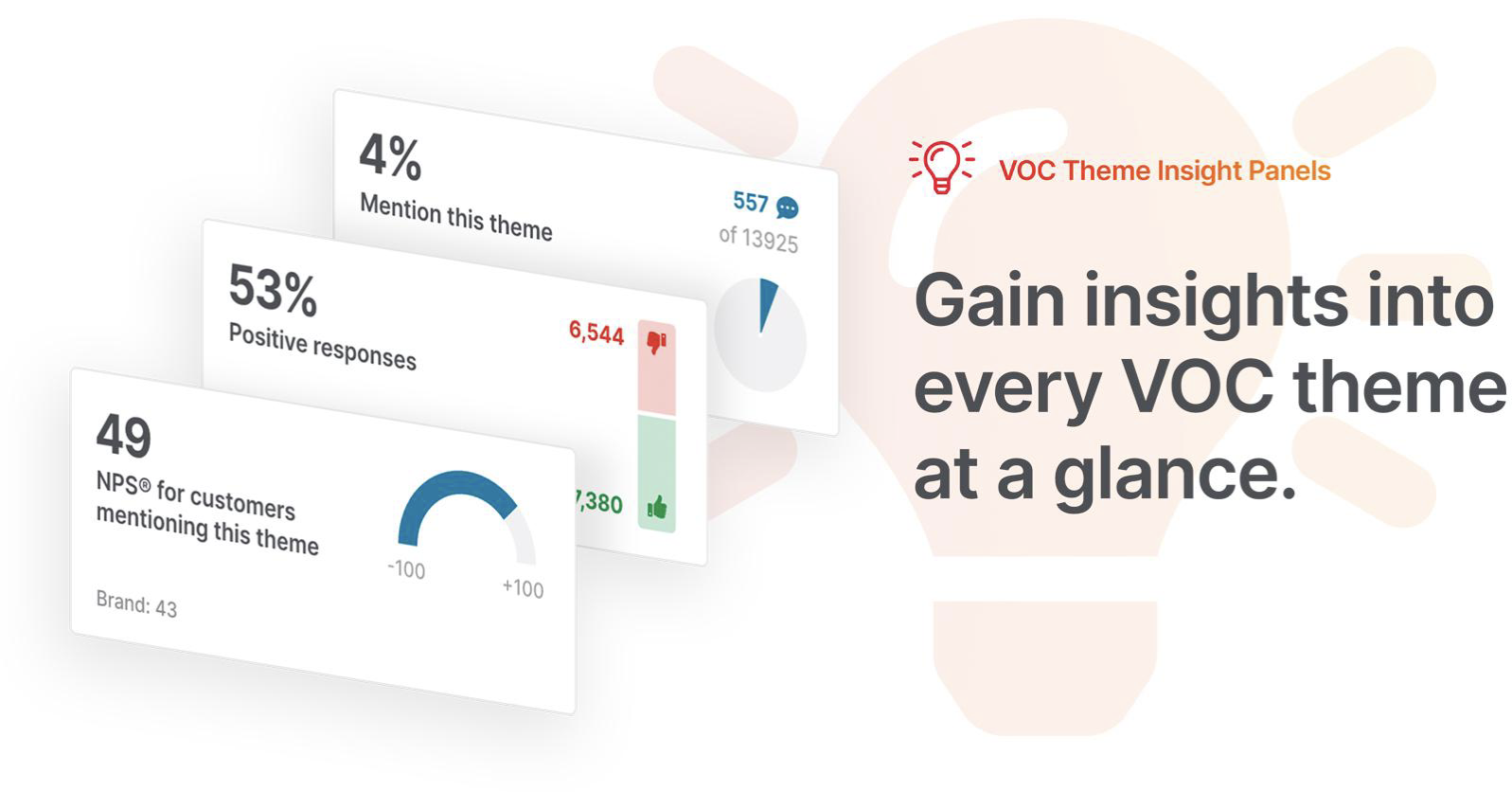 'Voice of the Customer' themes over time
The 'Themes Over Time' panel shows you performance trends for themes mentioned by customers. Each circle in the chart represents the comments made about a theme for a specific time period. The size of the circles tells you which themes people tend to mention most. The color represents the sentiment, helping you see if a theme is receiving proportionately more positive or negative feedback. You'll easily find problem areas represented as large orange or red circles and areas of excellence shown as large green circles. You can also catch negative trends before they become a problem by looking for circles that are trending yellow in recent months that previously looked green. Your NPS for each segment of time is listed at the top of the chart to help find correlations between VOC theme performance and shifts in NPS. All of this together enables you to understand if your improvement programs have the desired effect at a glance.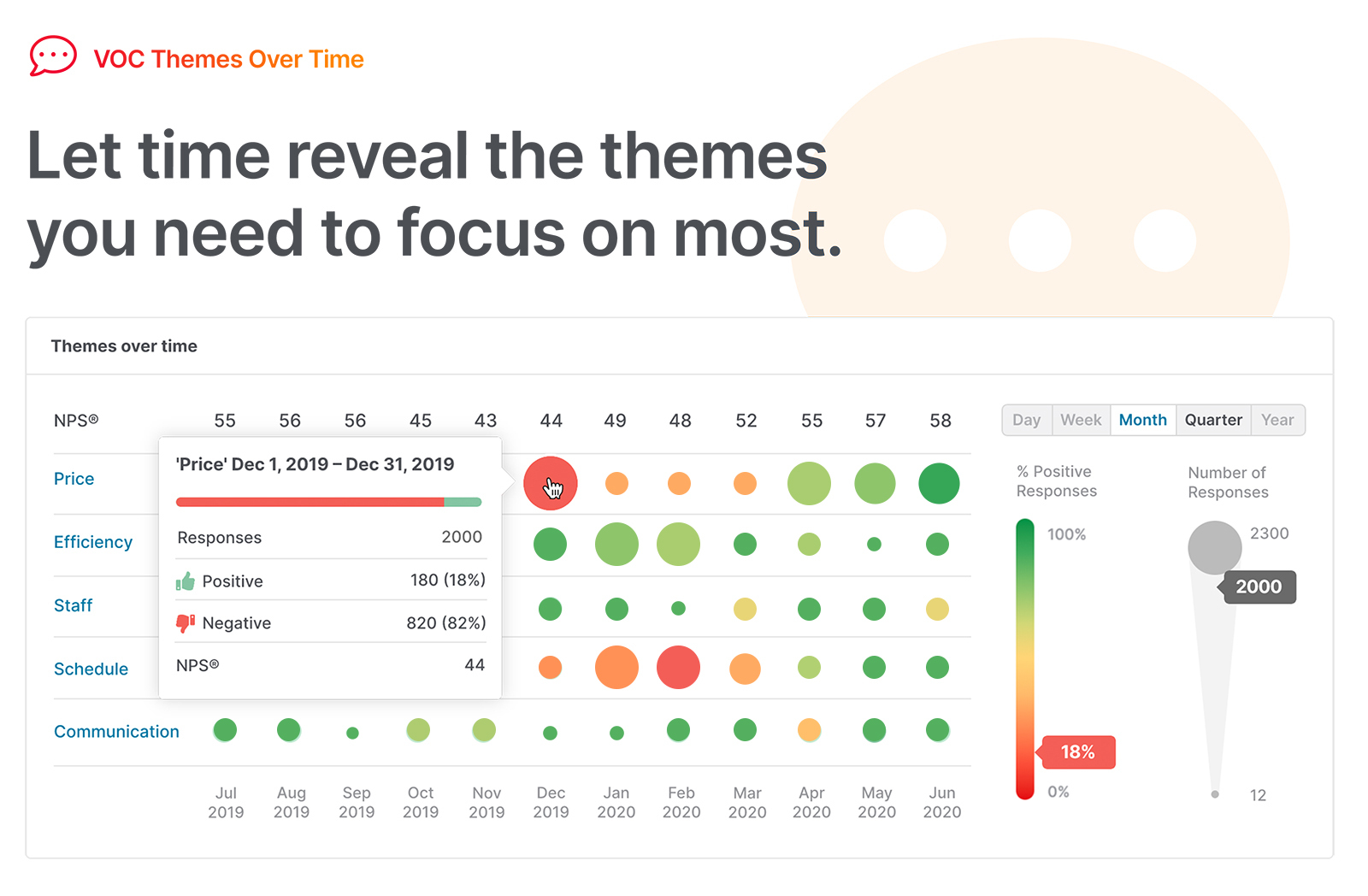 New filter system
The filters you know and love are now even more powerful. With the enhanced filter system, multi-select allows you to apply multiple filters at once and create never-before-possible filtered views to get deeper insights out of your data. In addition, you're now able to drill down into individual locations and back out to the upper levels of your hierarchy in each report, all while maintaining the filters you've selected.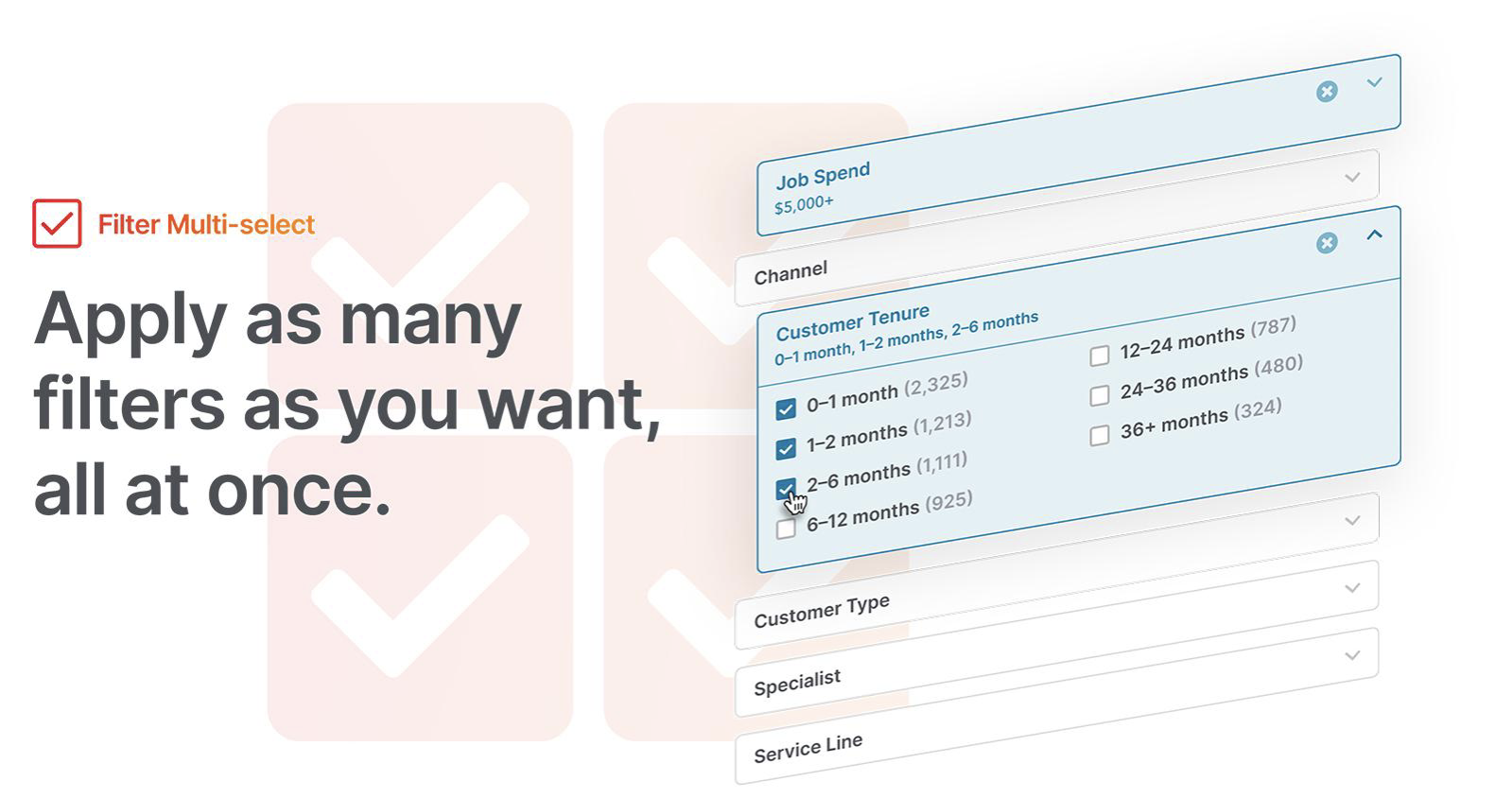 Enhanced date range selection
The new date range selector has been redesigned to give you more flexibility when selecting a date range. Now you can easily type the date you are looking for or use one of the preset ranges and dive deep into the information you want to see.
PDF Exports
The PDF Exports feature has been updated to match the content, style, and layout of the reports. Instead of exports with very basic formatting, the new PDF exports will have the same clean design found in the app, making them ready for your shared reports and presentations without spending time reformatting.