This release is the 2nd in a series of planned user interface updates aimed at making your experience within the Listen360 application more pleasant and productive on your desktop and all your mobile devices. These changes also set the stage for future reporting and analytics updates. These changes are scheduled to be released on Sunday, June 28th at ~9PM EST.

1. Sidebar Navigation
The largest change to the Listen360 user interface in this release is the new sidebar navigation and layout. Prior to this release, the links to navigate within the application were tabs at the top of the page. These links have now been moved into the sidebar at the left of the screen. These include Home, Customers, Prospects, Reports, Settings, and Reviews (if you have it enabled). In addition, the Support link is now located in the header at the upper right hand portion of your screen.

The sidebar layout allows more of the screen to be used for your dashboards or reports and can also be collapsed. With future updates bringing more options to the sidebar menu, it becomes easier to navigate around your Listen360 application.
2. Mobile Layout
For mobile devices, the menu is displayed as a docked menu at the bottom of your screen. All the same options that are available in the sidebar version of the menu are also available in the mobile docked menu.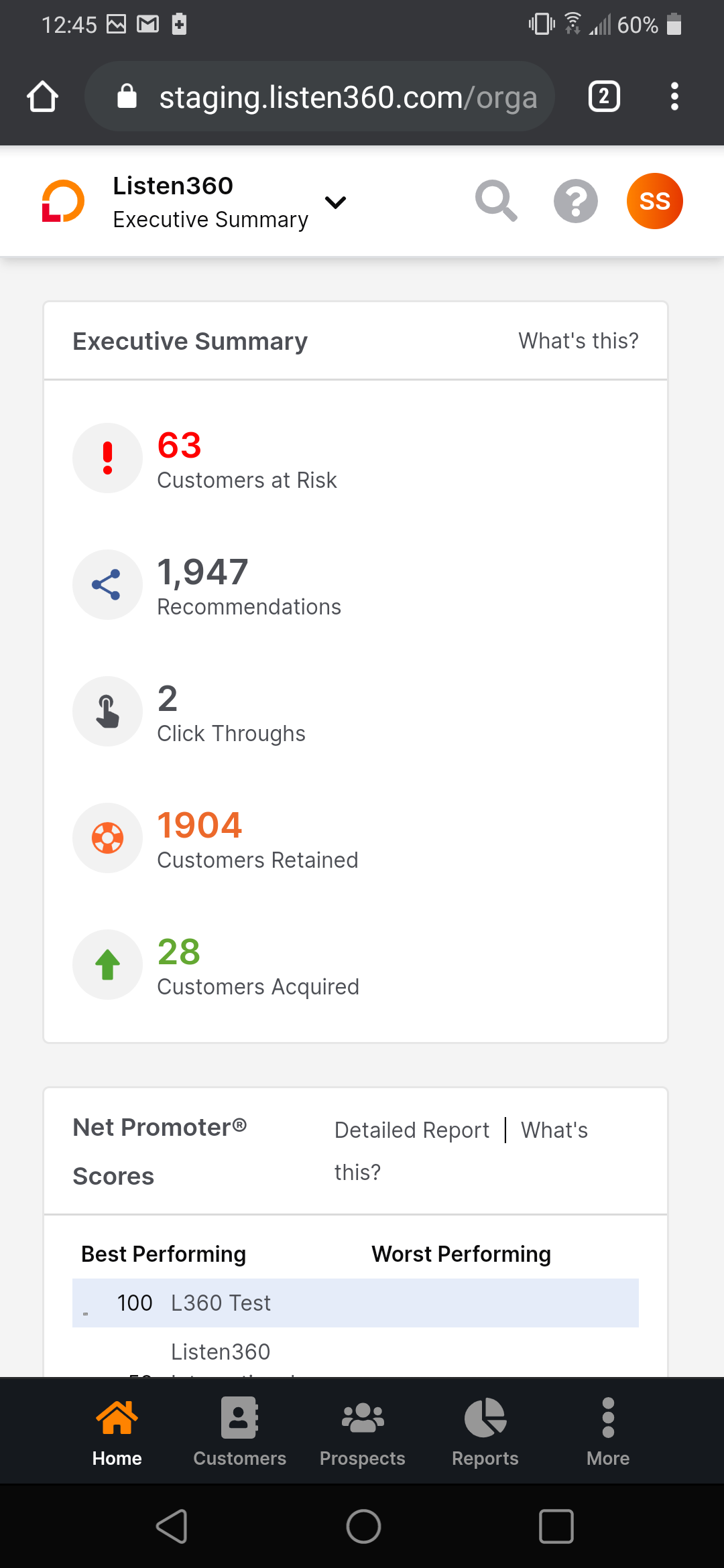 If a menu item is more than just a single option (such as Reports), a full screen menu will pop up and provide easy to click options.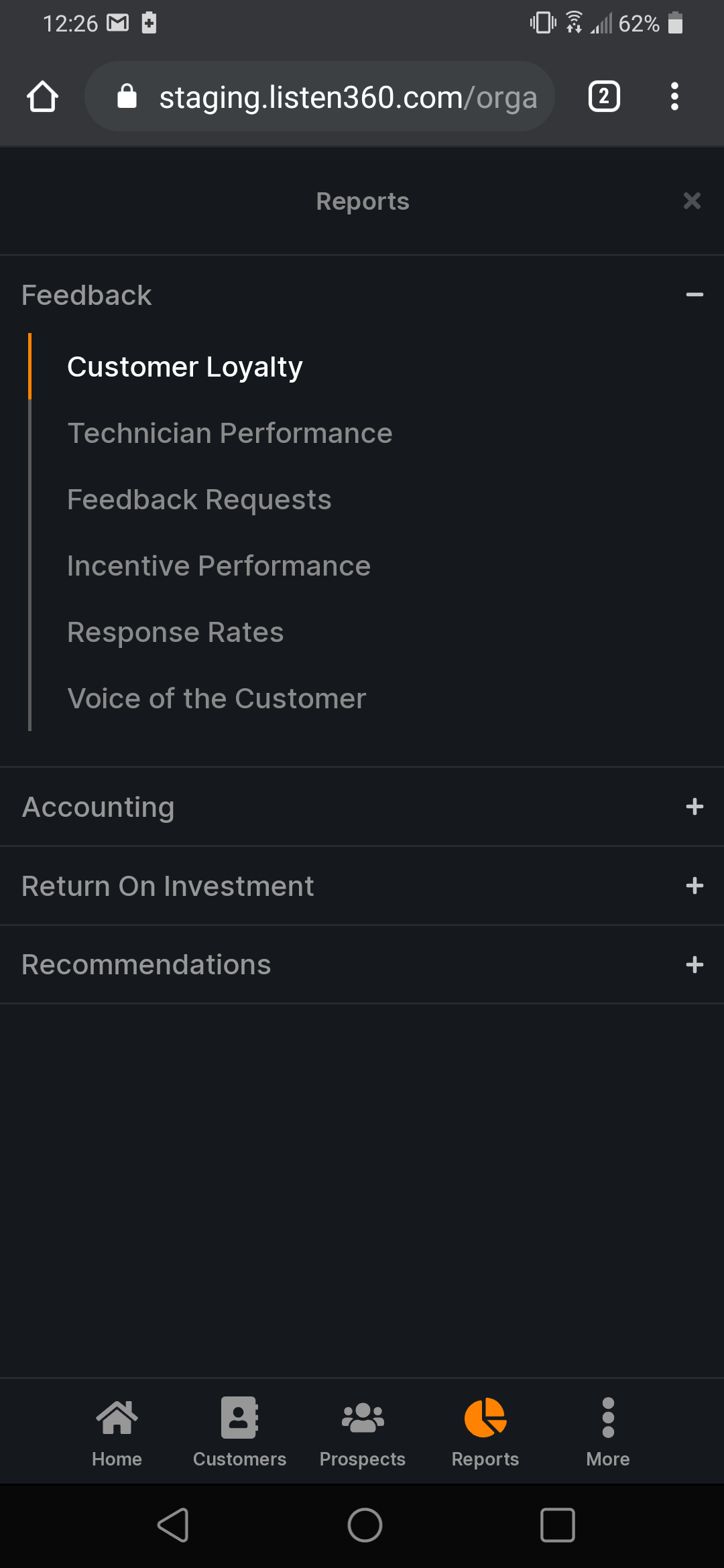 In addition to the menu updates, this release also provides mobile updates to a number of pages throughout the application. All of the content on each of the pages has been placed in panels that re-arrange and scale to fit the screen on mobile devices so that it can be easily viewed.
3. Mobile Task Pad
Among the pages that have been updated for a better mobile experience is your Task Pad. With these changes, performing follow-up with your customers while in the field or out of the office will be much easier.