The first in a series of Listen360 user interface updates will occur on October 22nd at ~9pm EST. This release introduces a new set of styles to the Listen360 application and sets the stage for future updates. Our goal is to make the user interface much more usable on mobile devices with future updates targeting a fully optimized mobile experience.
The largest change in this release is a whole new header and footer, which includes an improved way to navigate.
1. User Profile
In the screenshot above, notice the orange circle in the top/right-hand corner. This icon will be filled with your initials and contains all your user options such as navigating to your dashboard, your personal profile, and logging out.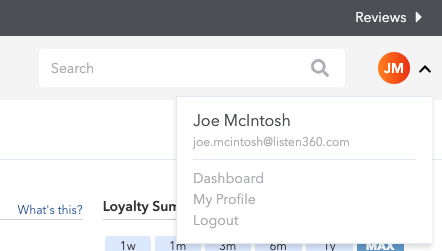 2. Navigation
On the left-hand side of the header, we have enhanced the way you select locations or dashboards. If you are a user with only one location, you can skip ahead to Section 3.
2.1 Multiple Environments
Environments within the Listen360 system represent each distinct type of feedback that you may be collecting. The standard Listen360 environment represents feedback from your customers, however, you may also be collecting feedback for employees, lost prospects, or other scenarios. If you are a customer with multiple types of feedback (environments), navigating between those environments has become much easier.
Instead of having to navigate to your user dashboard when changing environments, each of your environments is now a part of the navigation selection. In the example screenshot below, the user can first choose the ProServ customer environment or ProServ employee environment. Once the environment is selected, the list of destinations within that environment will be displayed.
If you have access to the executive dashboard, it will be at the top of the list and indicated with the

icon. Rollup dashboards will be next, in alphabetical order, and indicated with the

icon. Each of your locations will be displayed at the bottom of the list and in alphabetical order. The list of destinations can also be filtered to quickly find what you are looking for using the search box at the top.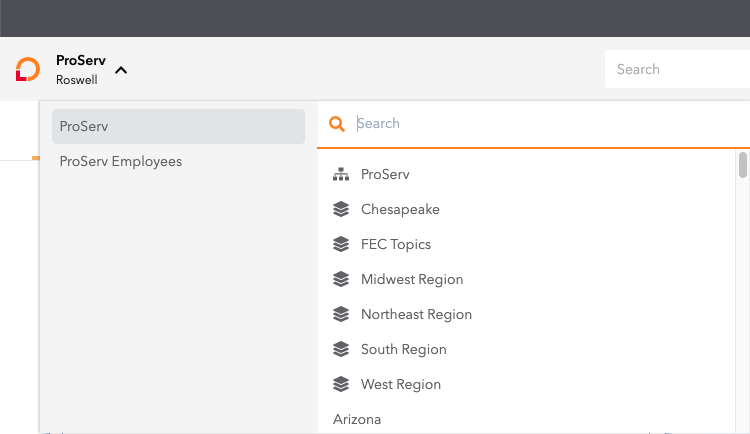 2.2 Single Environment
If you are a user with a single environment, navigating between locations and dashboards will be similar to what you are already used to. In addition to the styling changes, icons have been added to indicate the executive dashboard

and rollup dashboards

.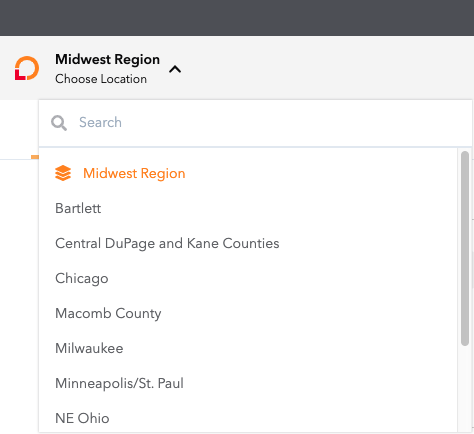 3. Footer
The footer has a new style and mobile friendly design.

4. Updated Styling
Fonts as well as some of the colors and icons have been updated throughout the application.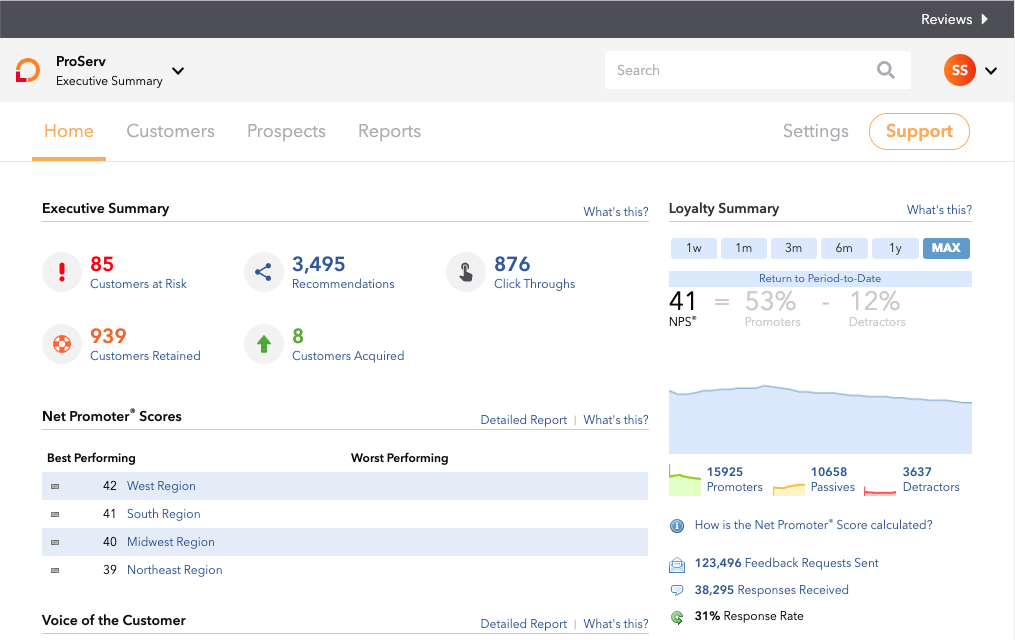 5. Tours
In order to introduce new enhancements, you will see a new feature we call tours. Tours will provide a contextual and customized guide through the changes of each release. The contents of the tour will be slightly different depending on what type of user you are.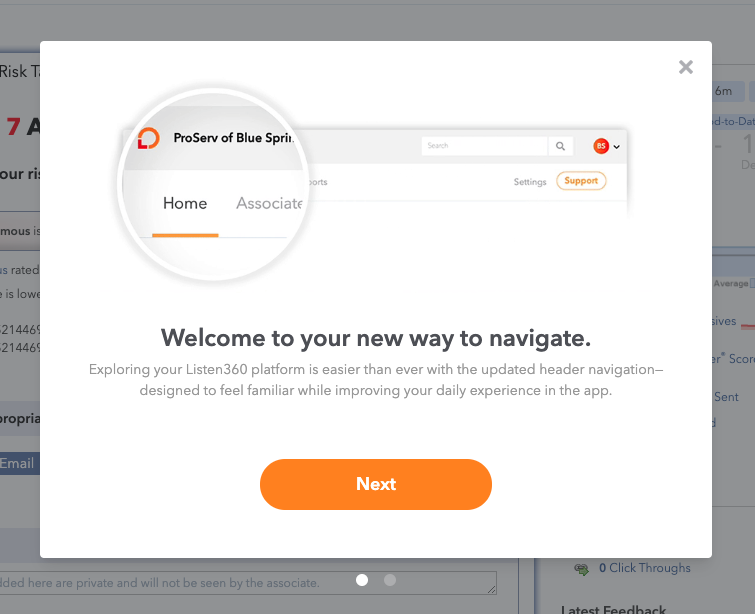 For example, in this 'New Navigation' release, users with multiple environments will see a tour that shows multiple environments in the navigation dropdown screenshot to match their experience.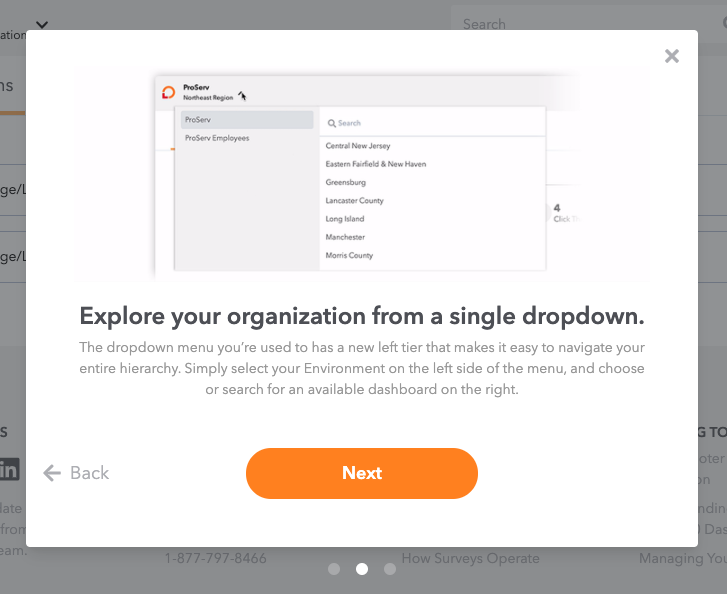 For users with only a single location, a location dropdown will not be a part of the tour but instead only include the features relevant to that user.