Ever wanted to follow up with your passive customers the same way you already follow up with your detractors? Now you can, with the new Passive Follow-up feature in Listen360.
Once enabled, all new feedback request responses with a score of 7-8 will be added to your task pad. Feedback responses from the past will not generate items on your task pad, only feedback responses going forward.

1. Following Up
Once passive customers have been added to your task pad, you will be able to follow up with them using the same flow and controls as you do for detractors.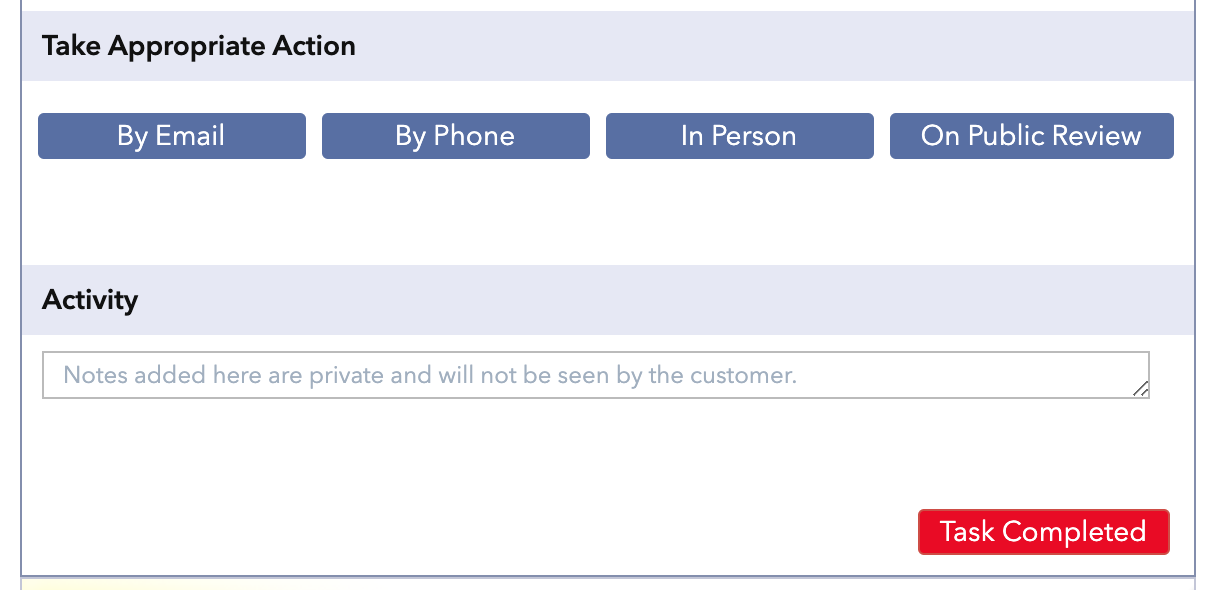 2. Reporting
Passive items will also be tracked in your At-Risk and Follow-up Reports just like detractors so you can track how you are following up.

3. Enable This Feature
NOTE: In order to enable this feature, you must be a brand owner.
NOTE: This feature can be enabled at an individual location level, for an entire brand, or any level of your hierarchy in-between.
NOTE: Enabling this feature will result in changes for your location-level users. We recommended communicating these changes to them first before turning this on.
To enable, first navigate to the location, rollup dashboard, or executive summary level that you wish to enable this for. In the Settings, you will see a new page labeled 'Follow-up Process'.

On this new settings page, you will see the setting to enable passives for follow up.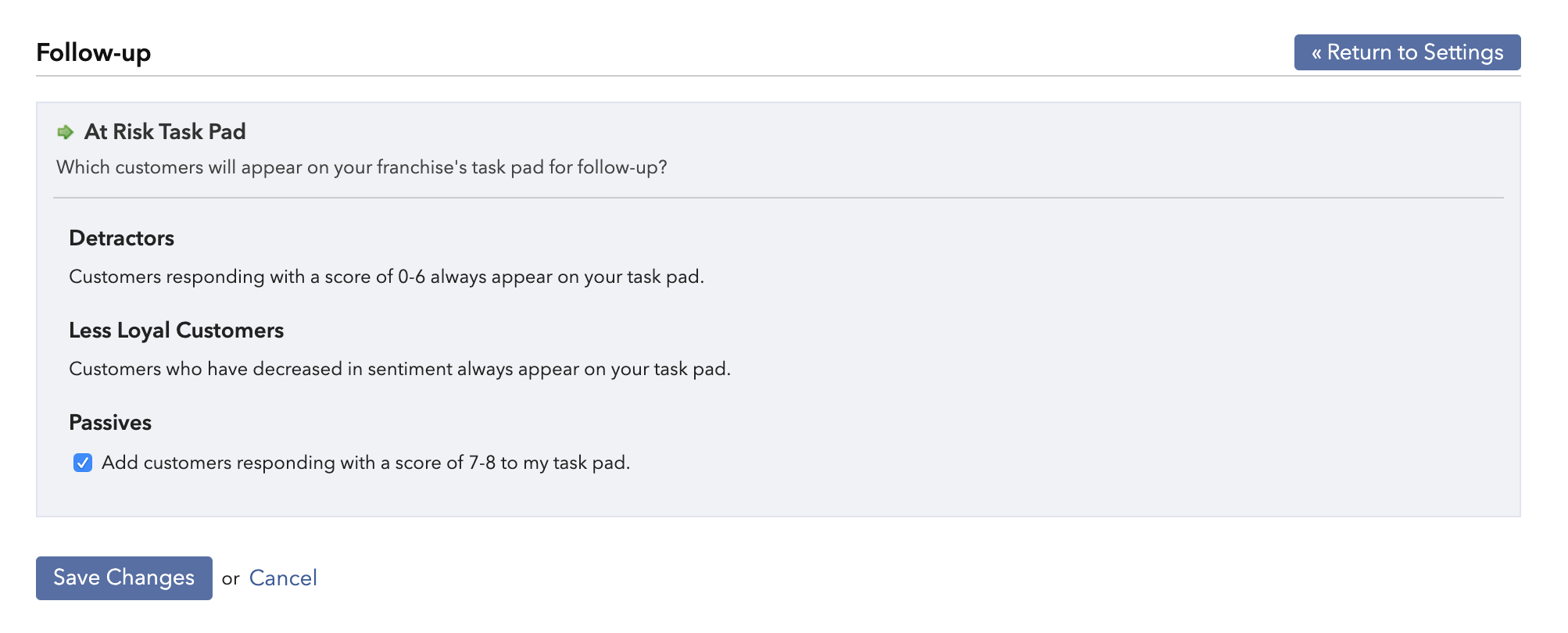 Simply check the box and save your changes. Customers who respond to your feedback requests as passives will begin to flow onto your task pads and you can begin following up with them right away.
4. Disabling Passive Follow-up
If at any point you do not wish to follow up with passive customers any longer, simply disable the checkbox in your settings, and passive customers will no longer be pushed onto your task pads. All the existing passive customers will remain on the task pad but no new ones will be added.