This article provides the steps on how to create a Technician.
Important: Technicians are typically added automatically for automated integrations. Please note that if you are on an automated integration adding Technicians manually may cause duplication.
Note: Listen360 is fully customizable. The Term Technician can be replaced with a term that better suits the industry. For example, Technicians can be replaced with the following terms: Maids, Stylists, Coaches, etc.
1. Log into Listen360, then select the location
If you have access to multiple locations, select the organization by using the organization picker in the upper left corner.
2. Select Settings
3. Select Technicians

4. Select Create Technicians

5. Complete the Technician information
i: Name is a Required field
ii: Email is an Optional field
iii: Reference is an Optional field
iv: Mobile phone number is an Optional field
6. Select Create when done
7. Verify that the Technician has been created.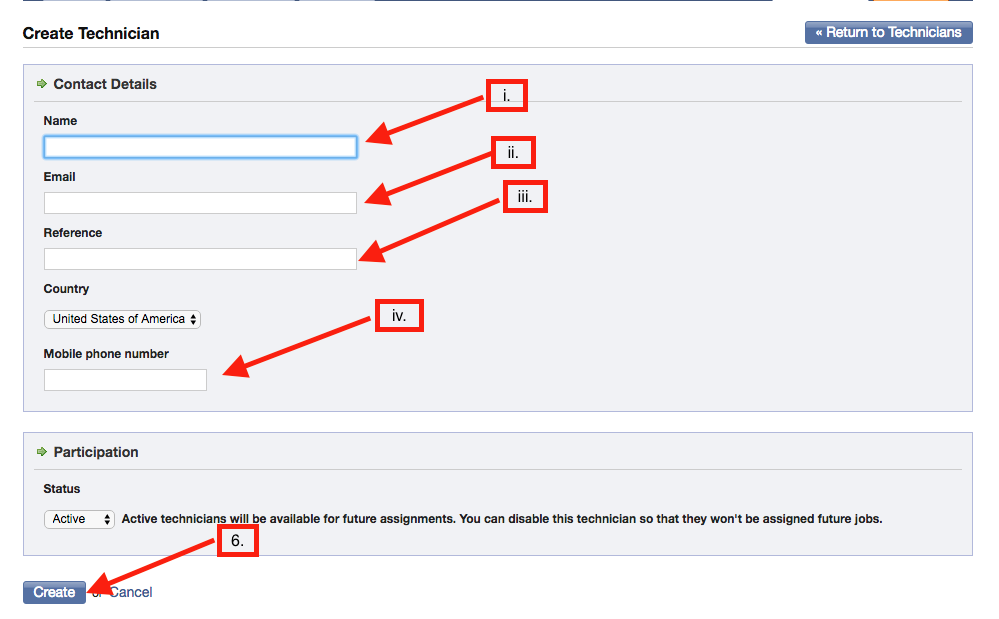 Additional Questions? Please reach out to Listen360 Support via email at [email protected]