Note: The details in this article may differ from your instance due to brand customizations or policy settings.
This article will show you how to move a location to another area within the hierarchy.
Log into Listen360 (https://app.listen360.com).
If you have access to more than one location, use the organization picker in the upper left corner to select the location.
Select Settings
Select Locations
Note: This may be labeled differently due to brand customizations, such as Programs, Franchises, etc.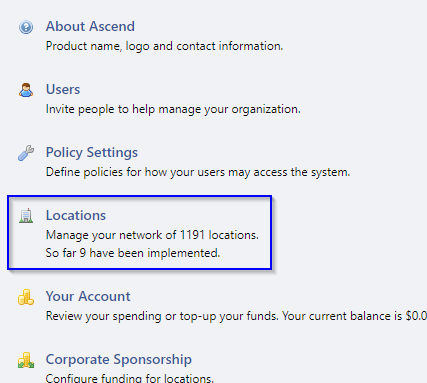 Select the Edit Hierarchy button

5. Locate and check the box for the Region/Location you would like to move
6. Select the Move button at the upper-right. You will then be given the option to select the destination of the location.

Note: You can move more locations if you wish
7. Select the Save Changes button after your selections have been made.

8. Verify the Regions/Locations moved in the hierarchy as expected
Additional Questions? Please reach out to Listen360 Support via email at [email protected]