Note: The details in this article may differ from your instance due to brand customizations or policy settings.
1. Log into Listen360 (https://app.listen360.com)
2. Select My Profile (link at the top of the page)
Note: This brings up your basic info along with any organizations you are a member of. 
3. Select the Edit Profile button on the right side of the screen

4. Make the necessary changes
Note: You will be able to change your name, email address, country, or reset your password from this screen.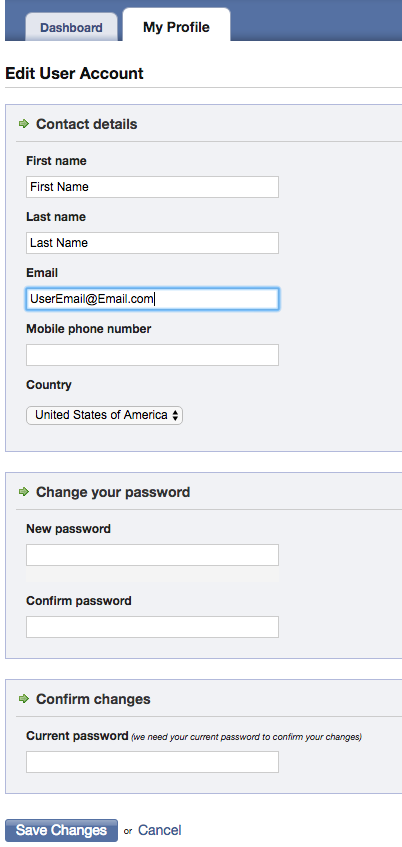 5. Enter your Current Password to confirm your changes
6. Select Save Changes once complete.
7. Verify that the changes have saved.
Additional Questions? Please reach out to Listen360 Support via email at [email protected]